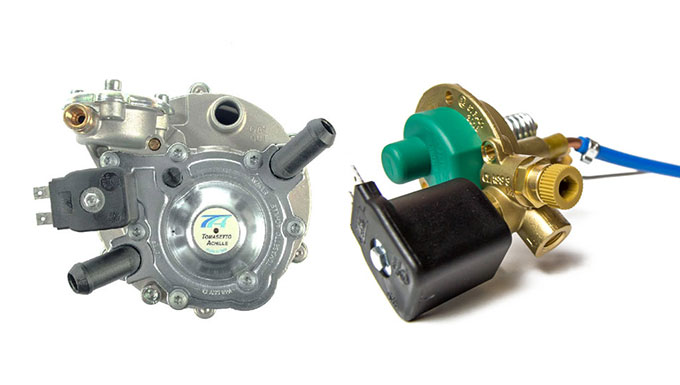 Due to conversion to a new robotic assembly line and for optimization of production Tomasetto company has made regular design changes to its products. The manufacturer upgraded the design of AT00 Sprint and AT02 Sprint multivalves and LPG reducer AT07. This means that the nearest time these changes will also be implemented in GreenGas products.
AT00 Sprint and AT02 Sprint multivalves have received a new manual valve which is used to shut off the gas outlet while system service. Now this part is made of plastic which made it possible to significantly improve ergonomics – the increased finning area facilitates the manipulation (open/close) of the valve.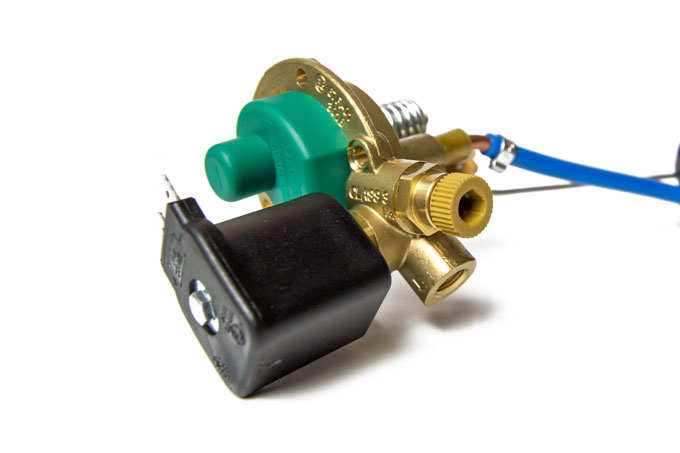 And in the reducer used for second generation autogas systems, the manufacturer changed the position of the idle adjustment auxiliary screw. Now this assembly unit has direct but not angular location (see photo) that simplifies the adjustment procedure greatly. At the same time the screw itself is "recessed" into the reducer's body which excludes its occasional turning and misalignment.