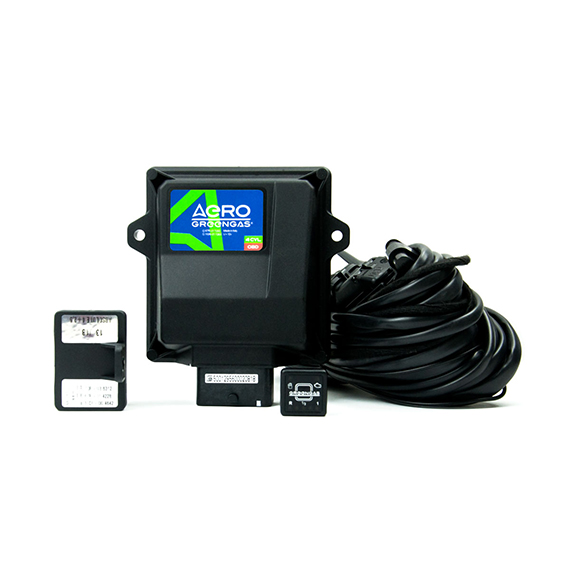 Description
ECU GREENGAS AERO OBD is intended to convert engines with multipoint fuel injection to gas. Two different versions of control unit were specially designed for 4 cylinders motors and for 6-8 cylinders engines.
In the electronics GREENGAS AERO OBD are implemented innovative technological solutions and unique algorithms for managing auto gas systems. ECU GREENGAS AERO OBD are equipped with powerful processors and have the function for reading OBD II and EOBD parameters, which allows to guarantee the stability of the auto-adaptation systems regarding the petrol injection map.
Electronic control units GREENGAS are alike successfully used both inLPG and CNG auto gas systems. At the same time electronics GREENGAS AERO OBD is easy to install and fully compatible with most auto gas components of the world leading producers.
Technical data
Verification of injector sequence
Support of Start&Stop system, Hybrid &Valvetronic
Extra petrol injection at full load
Rpm signal scanning of petrol injector
Possibility to choose the errors of auto gas equipment
Emergency start-up at gas mode
Hot start
Algorithm for cut-off mode control
Manual injection correction for separate injectors
Enrichment/ leaning during acceleration (without changes in main map)
Automatic recalculation of gas pressure compensation