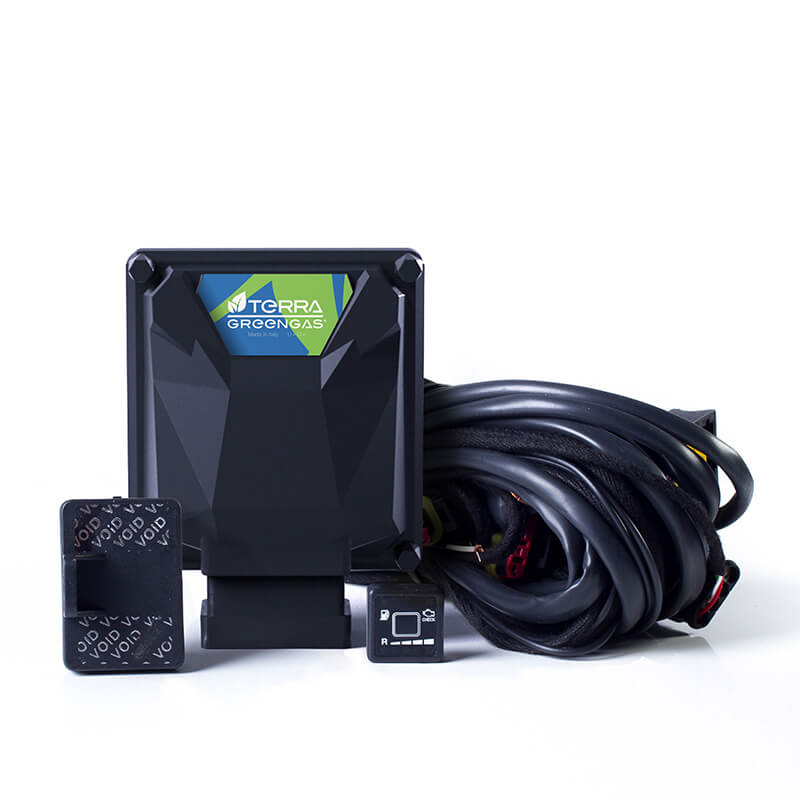 Description
ECU GREENGAS TERRA is one of the most affordable solutions for gas conversion of modern 4-cyl engines. ECU GREENGAS TERRA has powerful processor which is capable to calculate quickly the portions of gas supplied into the combustion chambers and can instantly respond any changes in the engine's power modes.
Electronic control units GREENGAS TERRA are alike successfully used both in LPG and CNG auto gas systems. At the same time electronics GREENGAS TERRA is compatible both with GREENGAS components and with other auto gas equipment of the leading global manufacturers.
ECU GREENGAS TERRA is easily mounted in the engine's compartment due to its compact dimensions. The unit's box and the connector have full protection against moisture and electromagnetic radiation that may occur at the installation area.
Technical data
Verification of injector sequence
Support of Start&Stop system, Hybrid &Valvetronic
Extra petrol injection at full load
Rpm signal scanning of petrol injector
Possibility to choose the errors of auto gas equipment
Emergency start-up at gas mode
Hot start
Algorithm for cut-off mode control
Manual injection correction for separate injectors
Enrichment/ leaning during acceleration (without changes in main map)
Automatic recalculation of gas pressure compensation